Event: Strictly Come Dancing 2018  Category: Strictly Come Dancing  Published: Fri 21st Sep 2018 14:05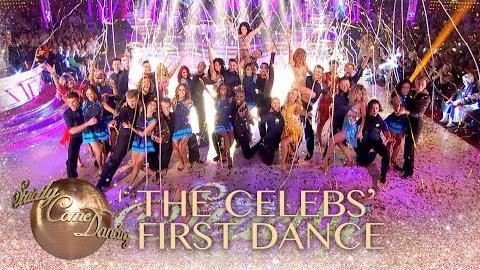 Strictly season is finally upon us again! In this article we go over each contestant and see if we can predict their finishing position. We've also put our money where our mouth is and submitted our prediction to the Prediction Game.
As time passes, we've got better at predicting Strictly winners, they all seem to share a common element - and that is that they have a journey. Contestants fit into a specific bracket in terms of their dancing ability. If they're absolutely rubbish, obviously they won't stand a chance of winning - but conversely if they're too good too soon they put themselves at a distinct disadvantage as we've also seen many times before.
Take 2016's Danny Mac, in this video we see him dancing the Cha-Cha to 'Cake By The Ocean' in Week 1, a routine packed with content. Yet Danny performs it at a level that could easily be at Grand Final standard. It's almost impossible to tell which dancer is the professional! Unfortunately for Danny, that was his key mistake and he ended as a runner-up. We've seen it many times though, Natalie Gumede, Denise Van Outen, Alexandra Burke to name a few - all arguably the best dancers of their series, all ended as runners-up. If you start off flawlessly then you can only either match or disappoint people's expectations from there - it's incredibly difficult to exceed them.
Almost all Strictly winners have been mid-table in the first few weeks, dancing ability is one thing the voting public take into account - but the journey of watching someone blossom into a natural dancer before your eyes is what the public really like. Abbey Clancy, Joe McFadden, Louis Smith all fell into this category. Obviously there are other considerations such as their image with the public but by-and-large, the journey is what matters.
---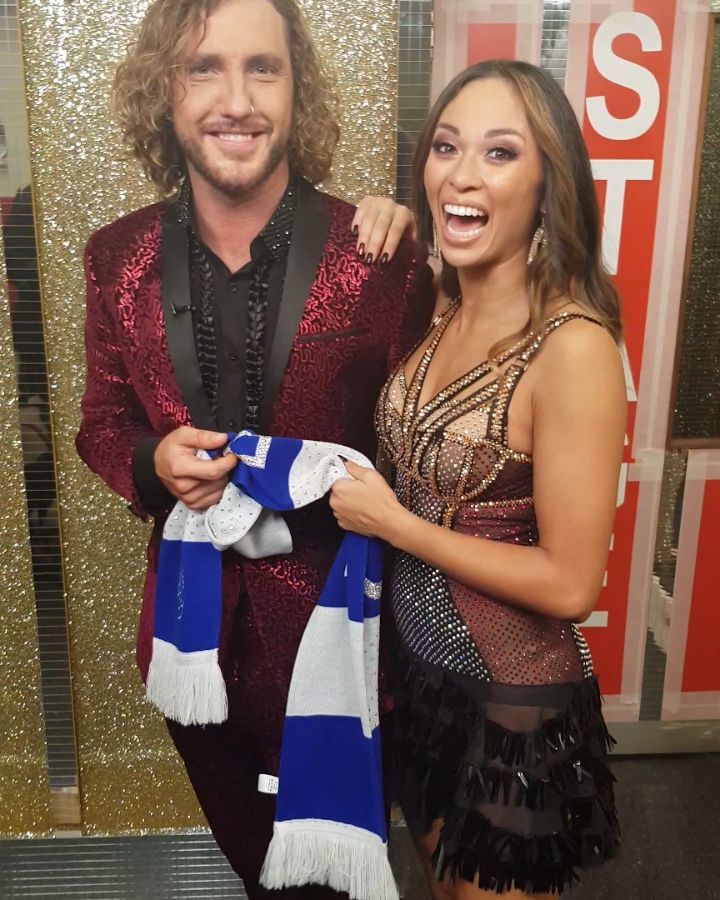 15th Place: Seann Walsh
Seann appears to be at a disadvantage in many important ways. Firstly early indications suggest that he isn't a natural dancer and may struggle to have that wiggle in the Latin dances or grace in the Ballroom dances. Unfortunately he's also one of the least well-known celebrities so may not have a significant fanbase to call on. Finally he can't even get the middle-England mums in a tizzy - Lee Ryan is their eye candy this year. Katya is one of the best choreographers though, will she have something up her sleeve to save him?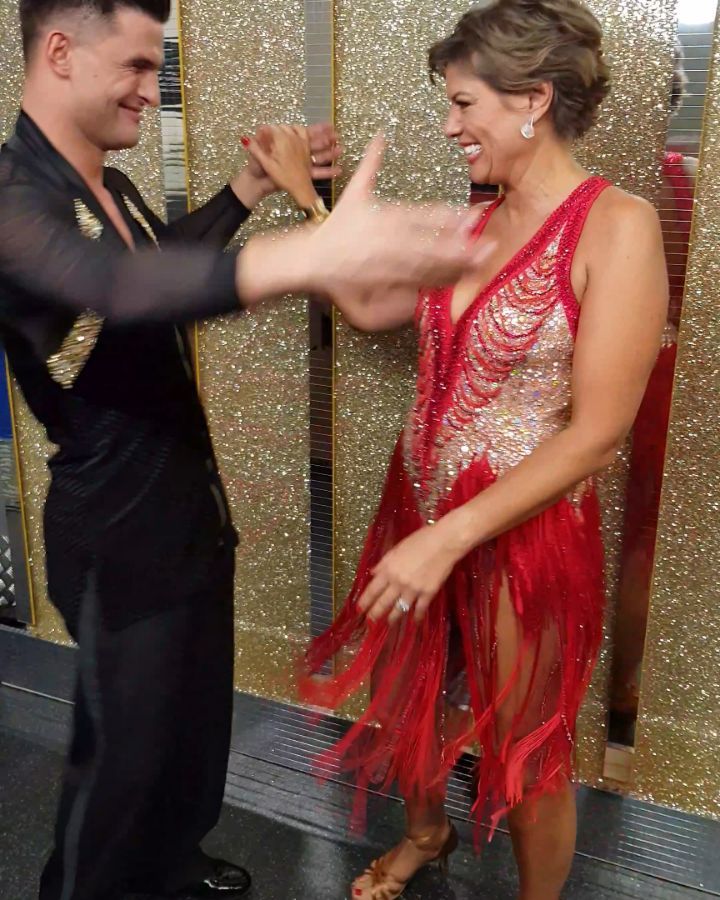 14th Place: Kate Silverton
While she seems like a lovely person, again, early footage suggests that Kate is very much an amateur with a long way to catch up to the rest of the pack. At 48 years old age isn't on her side, particularly for learning a new skill, most winners tend to be between the ages of 20 and 40. Watching the group dance threw us a few hints that she may not be in the competition very long. She's been partnered with Alijaz who is a popular professional, Kate may need to hope Alijaz's shirt comes off ASAP.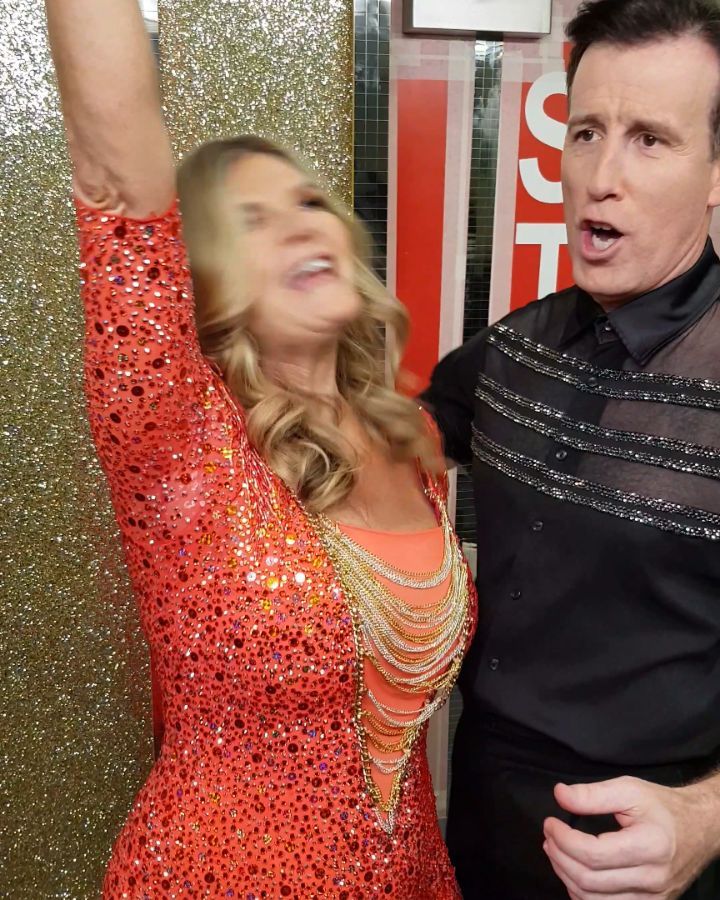 13th Place: Susannah Constatine
Partnered with Anton already means Susannah is widely expected to be a duffer. Anton is said to be the gran's favourite though which should see them safe for a few weeks. As a contestants though you'd wonder what kind of person (especially women) would vote for Susannah - a celebrity who's made a living from telling women they look crap. Susannah has been quite open about her lack of dancing ability and although the idea of her being this year's joke act has been thrown about, we're not biting.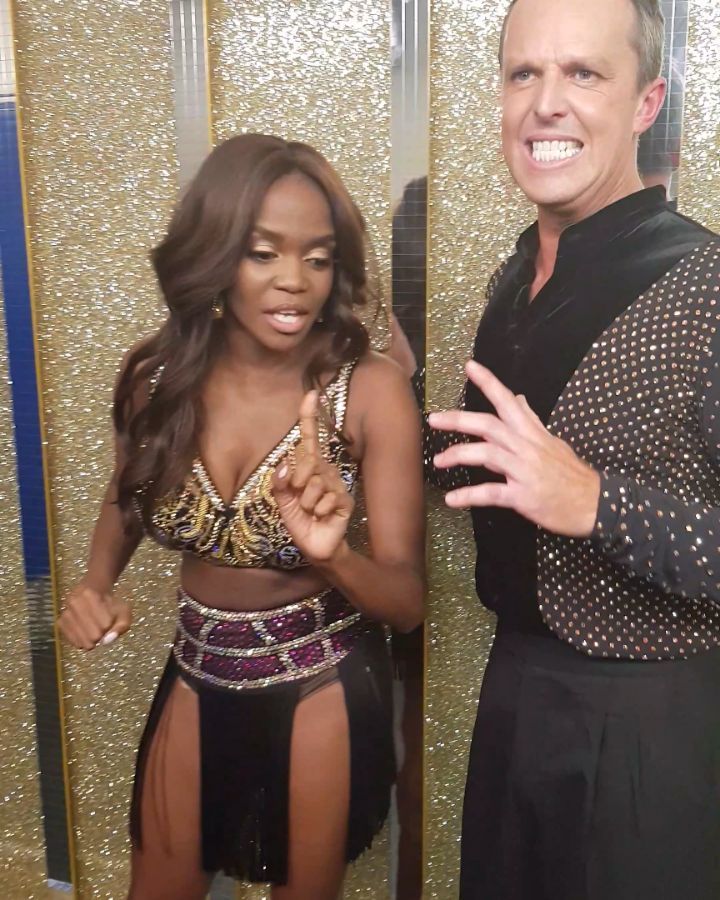 12th Place: Graeme Swan
Unknown to us at TellyStats and a likely unknown to most viewers up until now, Graeme looks every inch the dad-dancer. Oti is a fabulous dancer and choreographer though and we suspect she'll be likely to be able to squeeze some blood out of this stone. Graeme could easily be imagined to be the comedy act this year if he really is terrible. Graeme's not a bad looking chap either so that works in his favour - but at 39 years old we reckon beyond a comedic Salsa, he may be quickly shown the door.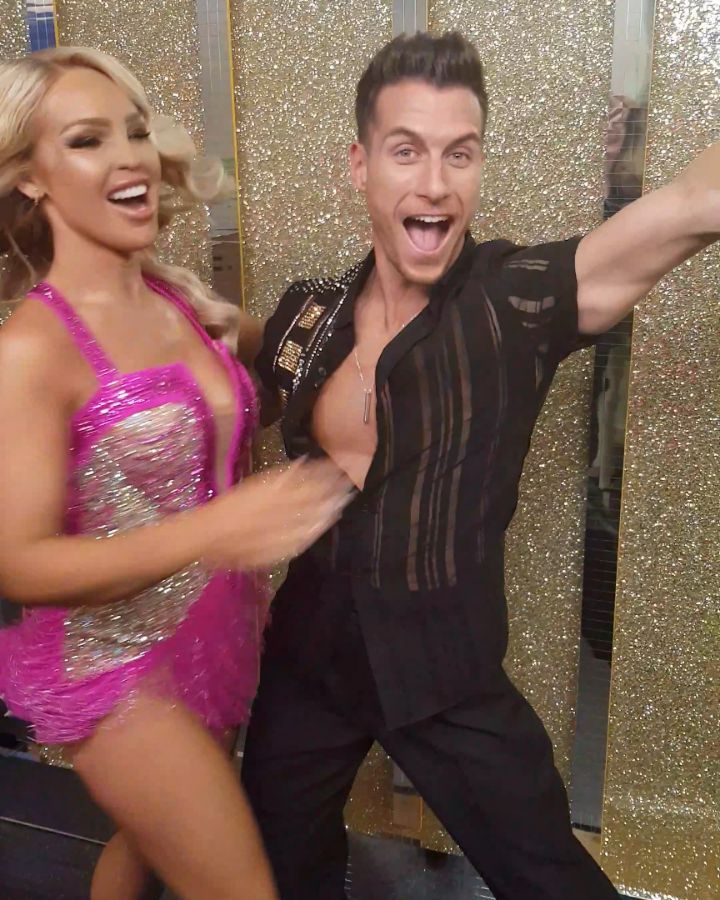 11th Place: Katie Piper
To suffer what she's suffered and to go onto achieve great things, Katie is an inspirational figure, no doubt. It's likely she'll have a ton of goodwill directed her way too. We originally had high hopes for her dancing ability but Katie's protestations that she's not a natural dancer may prove to be true. Many of this year's female celebrities appear to be young women with a degree of dancing experience, dance experience that Katie lacks, early footage suggests that they may have an insurmountable headstart over her.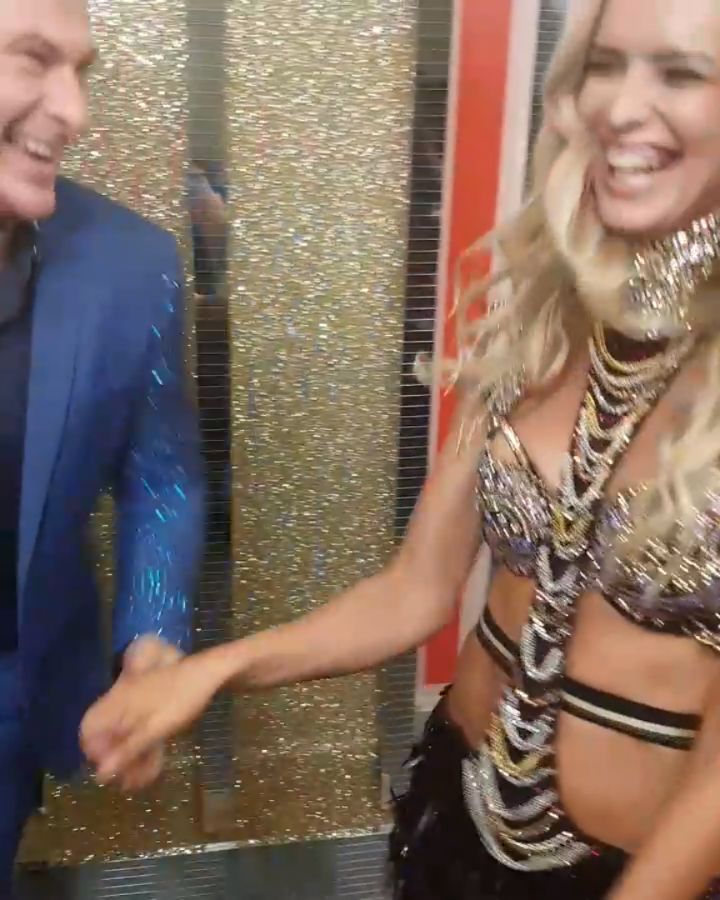 10th Place: Lee Ryan
Anyone that watched Lee in the Celebrity Big Brother house knows he's not the sharpest knife in the drawer, but if Kem Cetinay of Dancing on Ice taught us anything it's that you don't need brains to be a good dancer. Blue never did any real dance routines besides the odd side-to-side shuffle so no advantage there, however he did attend Sylvia Young and Italia Conti theatre schools so may be able to bust some decent moves. Women watching Strictly are likely to be the perfect age-range to be Blue fans so we may end up eating our words by placing Lee 10th.
---
Fuming about our predictions? Submit your own!

Predict the finishing position of all of this year's Strictly celebrities and compare the accuracy of your prediction to all other submissions, will you top the leaderboard?
Click here to make your prediction!
---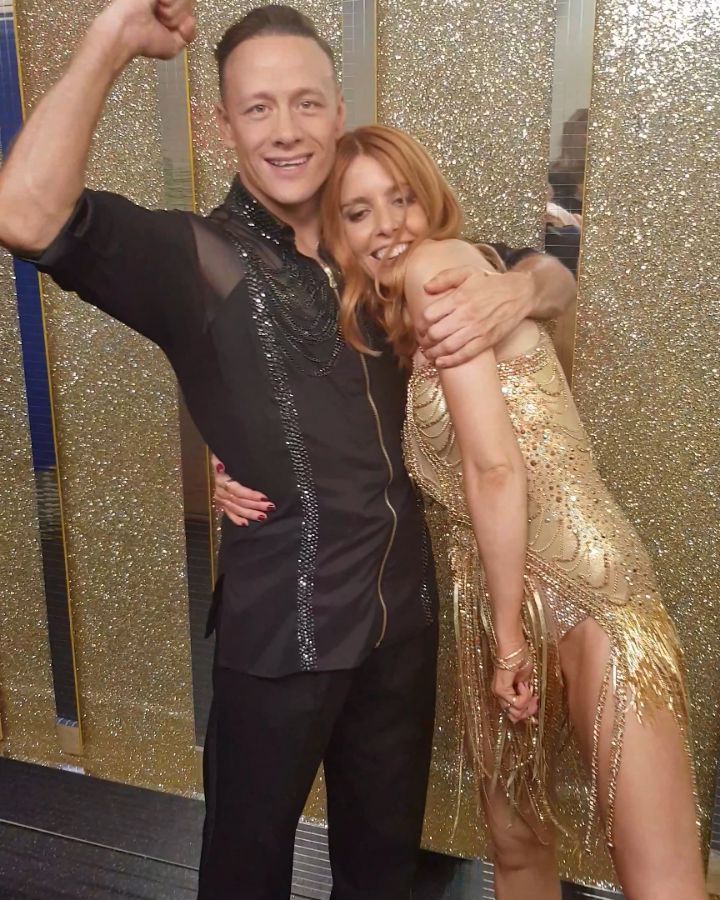 9th Place: Stacey Dooley MBE
Of all the celebrities, Stacey is a difficult one to place. Much of her performance in the group dance was off camera and when in-shot she tended to be dancing on the spot. There are individuals who have high hopes for Stacey in the competition however we're not wholly convinced. Stacey does have the advantage of being paired with Kevin from Grimsby who knows how to extract the potential from celebrities on the dancefloor. Stacey looks pretty but as an individual she's very switched on and it wouldn't be a surprise if she displayed a strong determination to do well in this competition.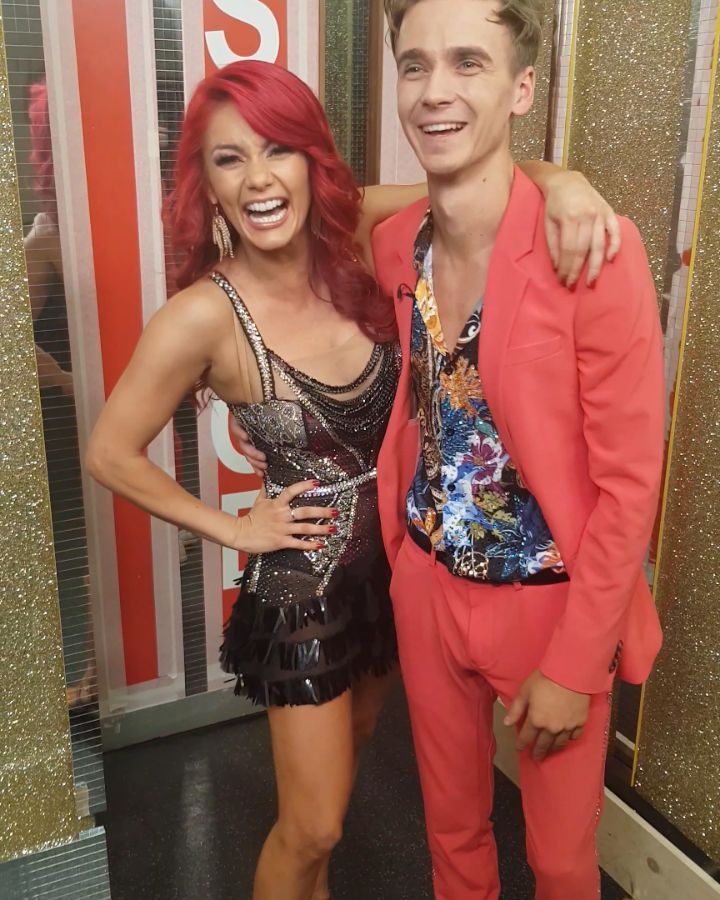 8th Place: Joe Sugg
Poor Joe, no one under the age of 20 had a clue who he is and now that they do know, they say he isn't enough of a celebrity to compete. Joe has no dancing experience at all however his professional partner, Diane Buswell has expressed surprise at how quickly he's picking it up which suggests some potential. Joe is used to making prerecorded videos but will he be able to exude confidence live on TV? He has millions of social media followers however reality TV history tells us that that won't help him much here.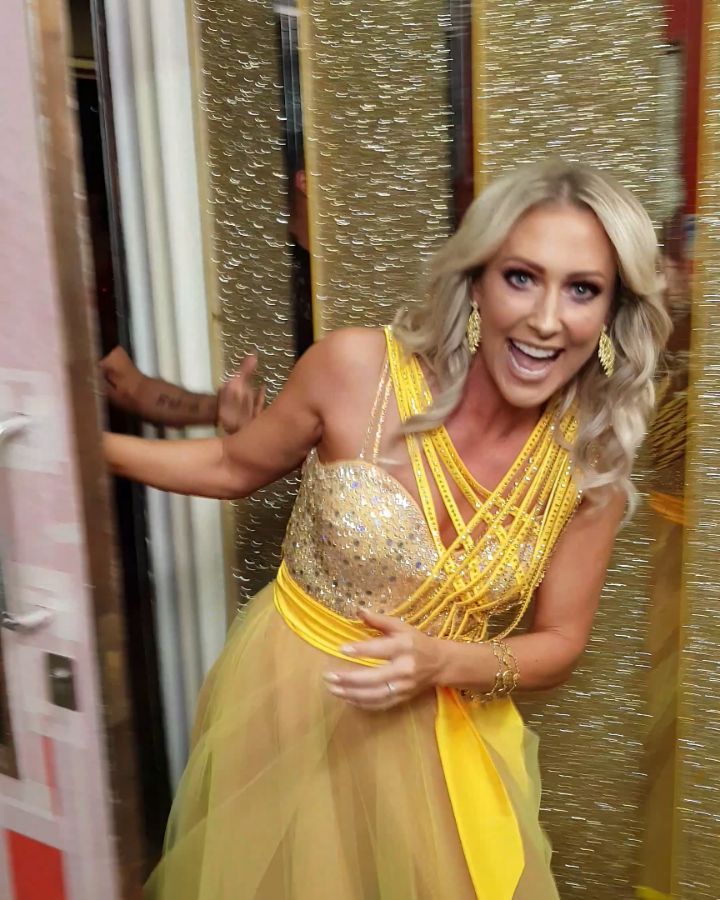 7th Place: Faye Tozer
As an ex-member of Steps, Faye may be expected to be a good dancer, and she is likely have an advantage. However Steps dance routines had little to do with disciplined dances such as those shown on Strictly so we don't buy the idea that her headstart falls into unfairness. The footage we've seen suggests a little stiffness in her movements as she practices the Cha Cha. As with Lee Ryan, the Steps fanbase fit the age bracket of the Strictly demographic so she should make it a decent way through the competition. However, we don't have nearly as much confidence for her compared to many.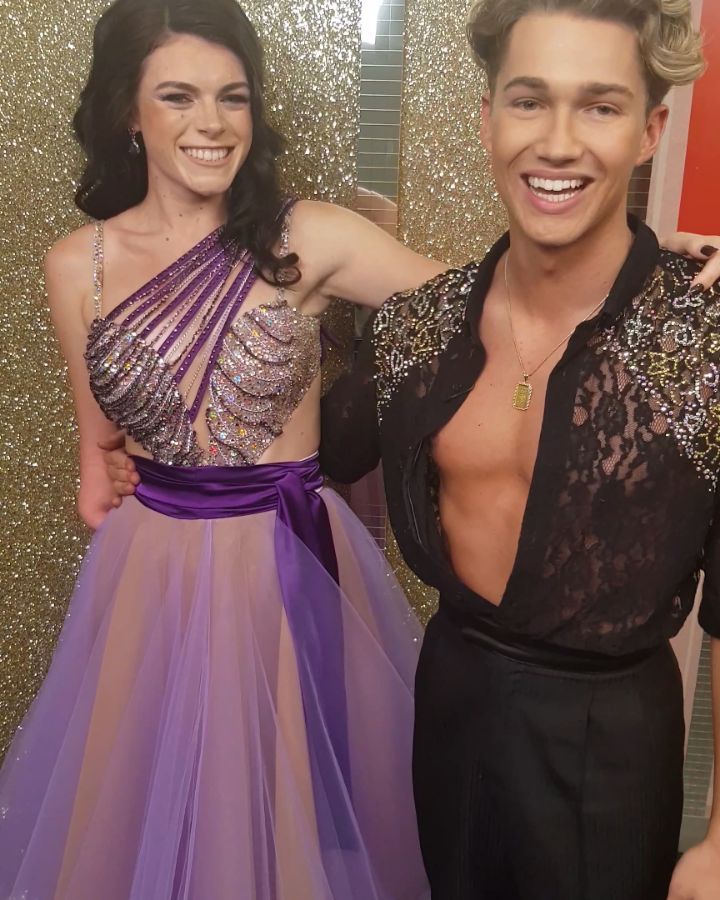 6th Place: Lauren Steadman
Fresh from her gold medal win at the ITU World Championships, Lauren, who was born without her right forearm competes this year. As a paralympian, you can be certain she has a hugely competitive streak and a hunger to win. To her disadvantage though, not having a forearm will make it incredibly difficult for her to create the lines required for dances such as the Rumba, the hands are an expressive part of many dance styles. Furthermore she's been partnered with AJ who is one of the less-popular professionals, his choreography for his partners has also left much to be desired in the past.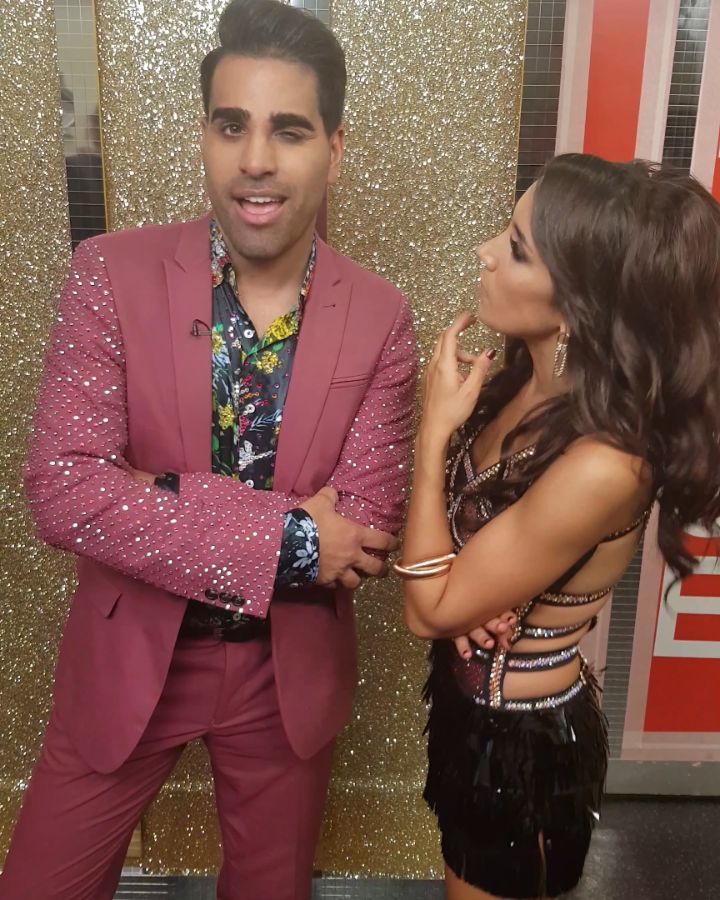 5th Place: Dr Ranj Singh
Dr Ranj is another unknown for us as an individual so we had to research him and his dancing ability. He appears to show promise in his 'First Steps' video released by Strictly for each contestant. Janette declares that he has rhythm and can smile throughout the whole routine which suggests a degree of ease. Dr Ranj isn't likely to have to many qualms about glamming it up on the dancefloor and he seems to have a positive, can-do attitude. We're fairly confident he'll end up on the upper end of the final tally.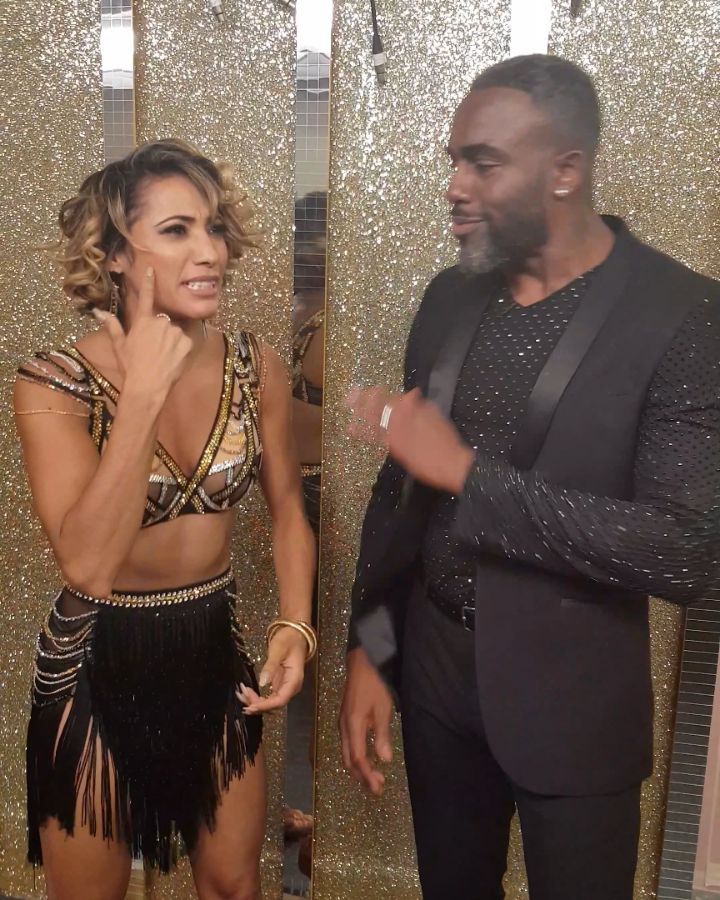 4th Place: Charles Venn
We're now entering joint runners-up territory and Charles Venn is our punt to make it to that level. Being partnered with Karen may be a disadvantage though as she's had negative publicity following her divorce with Kevin from Grimsby. The early footage we've seen in both the group dance and Charles' 'First Steps' video suggest someone who will not only dance well, but also pick things up quickly. Charles fits the 'journey' demographic but may simply be a bit too old to keep up with some of his more youthful competitors. A good looking guy and probably a good dancer, we're happy to place him up here.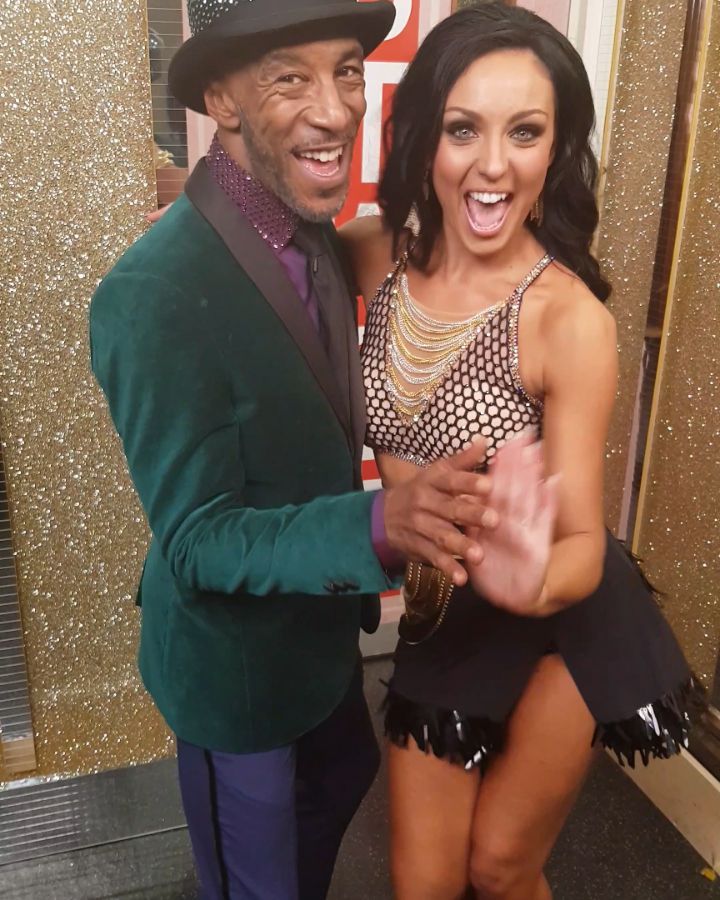 3rd Place: Danny John-Jules
At 58 years old, Danny is this year's oldest contestant. However we see him walking the same path as Pamela Stephenson and Debbie McGee of the older contestant who suprises everyone with the natural dancing ability. In truth, Danny is a trained dancer so already has a significant advantage - indeed in his 'First Steps' video alone we see him do a triple spin. Time may be catching up with Danny though as reports are that he's already got a swollen foot. Some have questioned whether Danny's personality will be a good fit for the show, that remains to be seen. We see Danny doing well as he exceeds audiences expectations.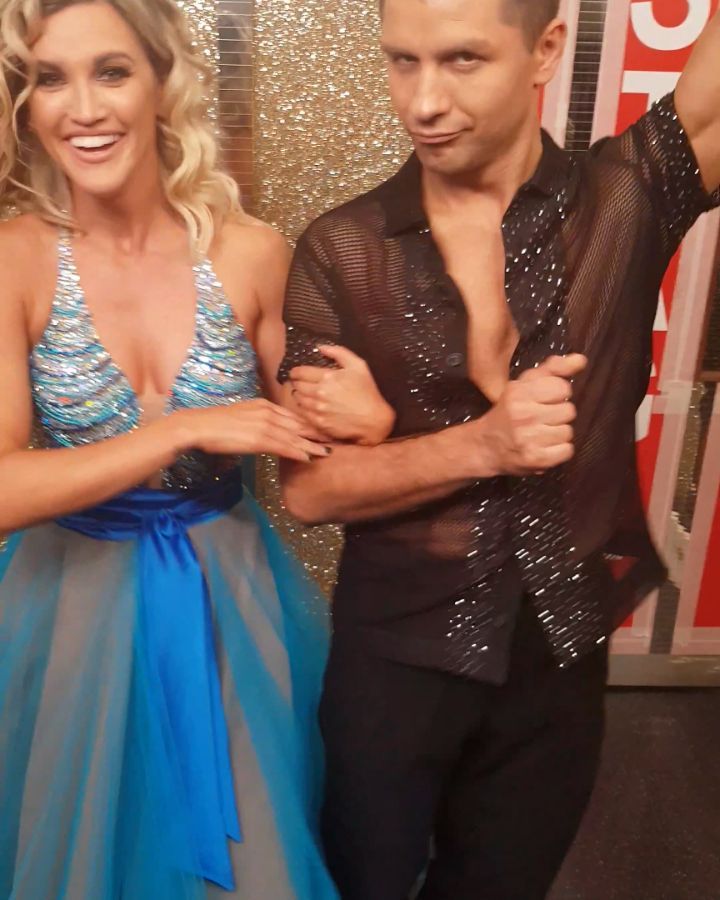 2nd Place: Ashley Roberts
As a member of the Pussycat Dolls, with their focus on dancing (certainly wasn't singing) as well as having been a judge on Dancing on Ice, Ashley is probably considered to be the contestant with the biggest starter advantage this year - we expect her to have the highest marked score on the first show. Ashley came 2nd in I'm A Celebrity, losing out by just 0.5% of the vote, she lost to Eastenders legend Charlie Brooks, no mean feat at all, she has a lovely personality. That she's American shouldn't be too big an issue with the Strictly audiences, Anastacia was treated fairly by the voting public. The biggest problem for Ashley is what we detailed at the beginning of the article, she's likely to just be too good too early - with nowhere left to go she may struggle to excite the audiences and create a moment.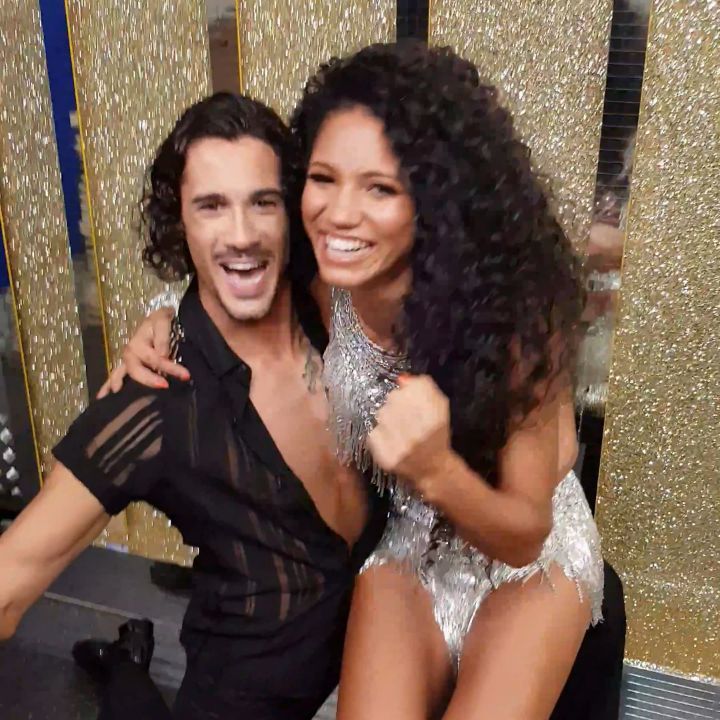 Winner: Vick Hope
An unknown celebrity to most people, what we've seen on Vick so far suggests she's highly competent, despite having no dance training. As well as being a gorgeous young woman, she's Cambridge-educated which implies a thirst for learning and improvement - reports are that she has been practicing 8 hours day. The footage of her in the group dance and in the 'First Steps' video is promising. She's likely to hit the right spot on the good-but-not-too-good measure in the early weeks, setting herself up for the journey ahead. Vick has been paired with new professional Graziano Di Prima who seem to have the enthusiastic approval of the ladies too. All in all, we think she stands the best chance this year and we'd be surprised if she isn't among the top 4 nervously waiting behind the Glitterball trophy at the end of the series.
---
That's our prediction, now it's time for yours!

Predict the finishing position of all of this year's Strictly celebrities and compare the accuracy of your prediction to all other submissions, will you top the leaderboard?
Click here to make your prediction!
---