Event: Britain's Got Talent 2018  Category: Britain's Got Talent  Published: Sun 3rd Jun 2018 17:38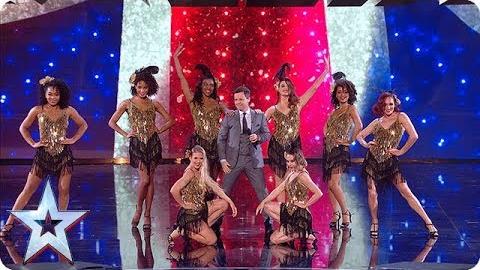 So after 7 audition shows and 5 semi-finals we've finally reached the Britain's Got Talent final. Our stats have been mostly accurate so far this series (with one notable exception, damn you semi-final 5), we hope the final won't throw up any unexpected surprises and anyone using TellyStats can walk away a little better off than they were.
Anyone who's watched BGT in the past knows how crucial the running order is in the final - so any predictions made before that's known are speculative at best - this is more of a guess at where the contestants stand at the present moment. It's worth noting that last year's semi final results didn't particularly reflect the voting in the final. We'll have a go at guessing who will win and do our best to provide justification. If you look at previous year's Britain's Got Talent, acts below the top 5 tend to be separated by a couple of percent or less, so take that with a pinch of salt - but please comment below and let us know your thoughts.
---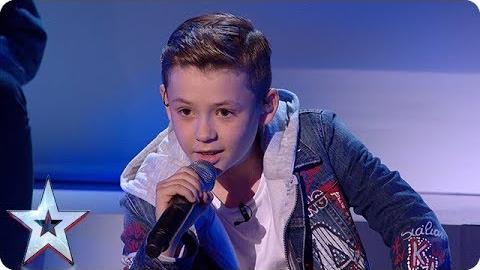 11th Place: Calum Courtney
Semi 2 appeared to have decent acts that would go on to head the market, Ronan Busfield, Magus Utopia and Andrew Lancaster, in the end though all three of those acts flopped and made the heat much more open. Calum sang a truly horrendous version of "Isn't She Lovely?" dedicated to his mother, certain to haunt him in school corridors in a few years time. Calum's voice was flat throughout but he surprisingly came 2nd on the public vote, given the dearth of talent, it was likely the mums that gave him those extra votes. Had B-Positive Choir not sung first, it's likely they would have gone through instead. We, like most people have Calum a solid last.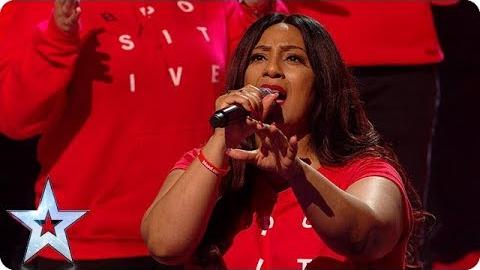 10th Place: B-Positive Choir
Wildcards for the final never do particularly well considering they've already been once rejected by the voting public and so it shall be for the B-Positive Choir. Standing for a good cause is obviously important so we welcome their inclusion. A choir is always difficult to connect to, their singing isn't anything to write home about and there isn't anything particularly special about this act altogether. Easily near the bottom.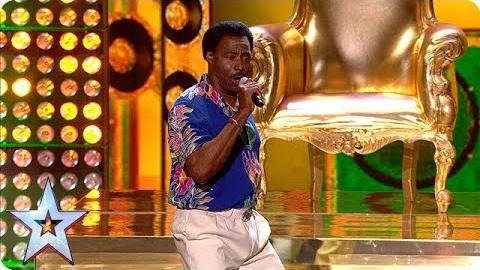 9th Place: Donchez Dacres
Again from the second semi, Donchez topped the public vote reprising his self-penned "Wiggle n' Wine" song. Looking at the social media stats, Donchez received among the fewest Likes of all winners. Crucially though in his victory speech, Donchez stated that he would not be singing "Wiggle n' Wine" (singing acts normally reprise their audition song in the Grand Final, but the producers probably didn't think he'd make it that far). This new song will have to be something special to hit the same spot. Furthermore, Donchez got through his audition thanks to David Walliams' golden buzzer, Donchez made it through his semi because he was the only one who knew full-well how crap he was and embraced it whereas the rest of the contestants tried in earnest to convince us they weren't.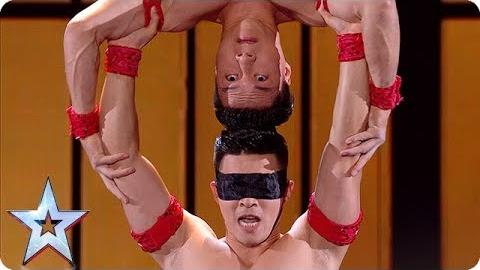 8th Place: Giang Brothers
The only foreign act in the final and that being the case, inevitably the victim of morons complaining the show is called Britain's Got Talent. Attraction managed to get over the line a few years ago despite being foreign, but their act was something special, clever and played on the emotions - the Giang Brothers unfortunately do not. They're further encumbered by being one of the few acts in the final with low repeatability value, a singer can sing a different song - there's only so much you can do with two gymnasts. Finally, they re-did their audition trick in the final which suggests they may not have much material. It's a shame because their act is actually quite excellent. We feel though that a low-placing awaits them in the final.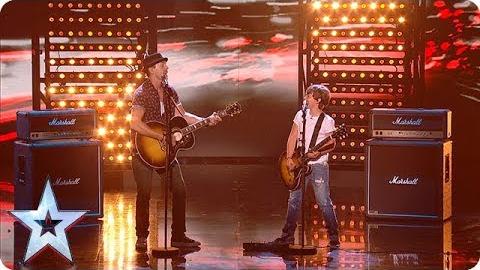 7th Place: Jack & Tim
Originally showing the strongest stats of the auditions, Jack and Tim lost their momentum in the semi with a song that really didn't match the quality and emotion of the first. Jack's voice in particular wasn't great. The Goodacre family have history in showbiz, Jack was part of School Of Rock in the West End and was also on The Voice Kids, his ease in front of the camera though has given him an air of precociousness which has been picked up by commenters. We've placed Jack and Tim here because we think they'll reprise their audition song "Lucky Ones" which, if sung well, should do better than their semi performance.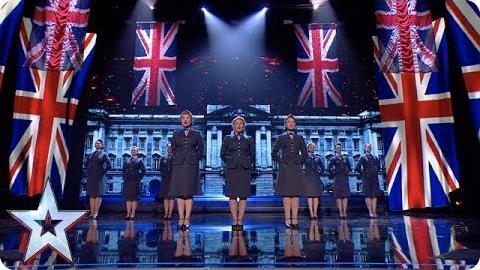 6th Place: The D Day Darlings
If you wanted a masterclass in how the producers can ruin an act, here you have it. The pushed "patriotism" so hard down the audience's throats that it actually became distasteful to many watching, British flags were everywhere as you'd expect, but it was done in more of a kind of "nineteen eighty-four" nationalistic dystopia way, it reminded me of the North Korean Moranbong Band. The wheeling out of the war veterans felt exploitative and really had no connection to the performance (see Richard Jones' performances for the correct use of war veterans). Finally, Rule Britannia never sounded so outdated, it's actually feels like a bit of a dig to sing it, we don't rule the waves - or indeed anything anymore. The D Day Darlings had the pimp slot in the first semi, with patriotism cranked to 11 and still didn't win the public vote. The performance for the final should be stripped back with a focus on their commendable charity work instead.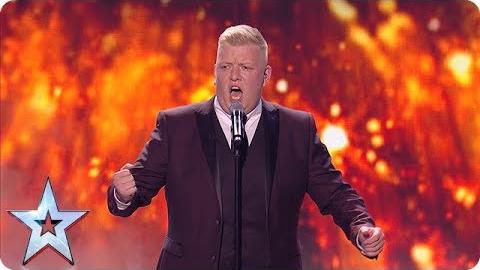 5th Place: Gruffydd Wyn Roberts
With a horrifically manufactured audition, Gruffydd received a golden buzzer and had Robert White not played an absolute blinder in the 3rd semi, Gruffydd would probably have taken the win there too. We've never been convinced by this young man's voice, to our (unprofessional) ears, he sounds like an amateur attempting to imitate opera, it sounds rather low quality. He will probably be singing Nessun Dorma in the final which is one of around 2 or 3 opera songs that exist in the world of Simon Cowell. To his credit, he did sing a relatively unknown song in the semi-finals and still got through so perhaps we're being overly harsh. Gruffydd has the backing of Wales behind him, though the Welsh support has been shown to be made of paper in the past.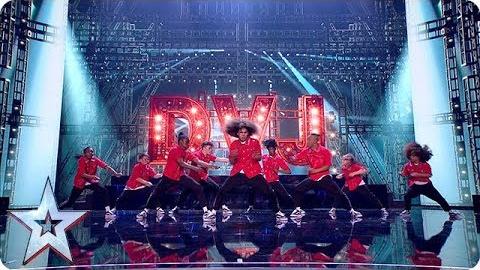 4th Place: DVJ
Who'd have thought an act with close ties to Simon Cowell would be in the final..? However, we don't think Simon even wants them to win - it would scream blatant favouritism and damage the BGT brand, plus Diversity have already won the show once, having effectively the same act win twice isn't good either. A respectable top-5 finish should give them the boost they need while keeping Cowell in the clear.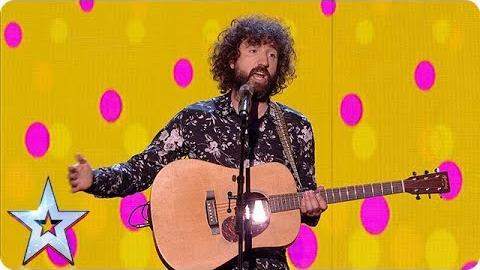 3rd Place: Micky P Kerr
Of all the semi finals, Micky's win took everyone by surprise, most thought it was between Mandy Muden, Giang Brothers and Father Ray Kelly - Micky was hardly on the radar and certainly not on it to win. He was matched at 50/1 to win his semi (that's a 2% chance). None of our stats had him close, we even checked a few places not reflected on TellyStats for more of an idea - again, nothing we could find could justify Micky's win. We can normally look back and see where we went wrong, not this time though. This makes Micky the hardest person to predict as he clearly has a well-hidden voter base somewhere, a win from mid-running order behind 3 other well-received acts is no mean feat.

Cowell has said that the winner will perform at the America's Got Talent final, we wonder how Micky's brand of comedy will go down over there given our different comedy styles. He's fairly funny but is he world class? Will the Americans be amused or bemused? Isn't Micky the kind of person you find at a regular comedy night anywhere?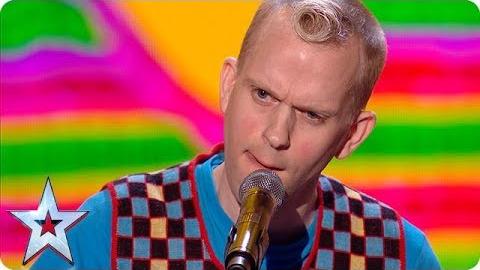 2nd Place: Robert White
Of the 3 comedians, we definitely prefer Robert the most, Robert's stats are second only to Lost Voice Guy's. But did Robert's excellent Wednesday performance steal a bunch of Lost Voice Guy's votes rendering the stats less useful? Robert is also certainly more creative than Lost Voice Guy, who's subject matter is rather singular. Robert's comedy is also rather quick, every line is a zinger - audiences tend to be a little more forgiving of Lost Voice Guy whereas Robert has to work much harder, this quickness though means that if he has a sequence that doesn't hit the mark and breaks the rhythm then it looks a lot worse than it does for Lost Voice Guy who doesn't need to worry about comedic timing or tone.

A big question for us is also about which comedian Simon Cowell would want to work with more - Robert appears to be quite humble and self-deprecating which are both attributes that Cowell dislikes, Cowell likes to see himself as someone who 'saves' people and elevates them, the opportunity isn't so much there with Robert. I also feel Robert's aspergers could make him a little more difficult for Simon - who demands absolute compliance - to work with. Finally, there's the question of the suitability of Robert's material for the royal family as they would likely become his subject matter.

Britain's Got Talent normally places acts they want to win towards the end of the running order in the final, but we suspect - perhaps wrongly - that Robert will not be the last comedian to perform.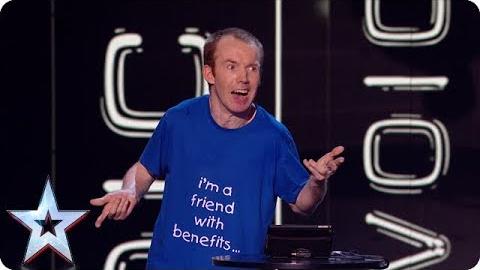 1st Place: Lost Voice Guy
In Lost Voice Guy's semi final performance, one of his jokes was: "I was invited to do a radio interview, but I couldn't be bothered going, so I sent my computer and a note saying 'Press Play'." - all we can say to that is: Indeed. So it's safe to say we aren't fans of his comedy - the jokes are samey, not that great (in our opinion) and as he says, he is basically just a man pressing play, as well as a bit of shrugging and smiling. However, like Jack Carroll before him, this was never about the quality of the jokes. Lost Voice Guy is undeniably something new that people haven't seen before and that's valuable. Cowell is a big fan of the emotional message and Lost Voice Guy is inspiring considering the hand he's been dealt. Disabled people are often spoken down to or ignored in society and Lost Voice Guy shows that his despite the disability, he is as deserving of time and respect that anyone able-bodied would take for granted. I think he would be particularly popular in the US too.

Lost Voice Guy got by far the most Likes and Retweets on his "Finalist" video, his stats across all social media were impressive too. We suspect he'll take a decent chunk of what TellyStats would regard as the 'silent' vote and likely grab the attention of viewers who only watch the Grand Final (usually around 1-2 million more). It's quite likely he'll be on late in the running order too, we think either last or second-to-last.
---
"Finalist" Tweets Stats
For each semi, the Britain's Got Talent Twitter feed posts a "Finalist" video of each qualifier. We took the Likes and Retweets count of those 35 minutes after each one was posted for each contestant throughout the week. Let's have a quick look at those numbers.
"Finalist" Tweets after 35 mins.
Example
With a few exceptions, we feel this is a decent representation of each contestant's popularity, Lost Voice Guy clearly leading by a long way, however he had much less competition in his semi, as opposed to Robert White who had a few stronger challengers. While we think there will be a significant transfer of votes from Lost Voice Guy to Robert White, we're not sure it'll overturn his lead. This is a semi in which only 3-4 people could realistically win and I regard the 3 comedians to all be in with a chance.
Ultimately, the majority of the buzz has really only focussed on Robert White and Lost Voice Guy who we suspect will be the final 2 individuals standing on stage. While we much prefer Robert's comedy, we reckon that for other reasons mentioned above, Lost Voice Guy might take the win. We really aren't sure, if you want a fairly safe bet, stick a tenner on them both now, switch off the TV and by the time you wake up in the morning, you're quite likely to have doubled your money.