Published: Mon 17th Dec 2018 11:29
With falling ratings, the axing of Big Brother, the X Factor on life-support - is the era of Reality TV drawing to a close? Perhaps, but TellyStats has had an incredibly strong year all the same. This article is simply to tell you where we are now and what's in the pipeline for 2019 and beyond.
Right Now
Even up to halfway through this year we were still very niche, known to only the most hardcore Specials punters. When Eurovision rolled around we had just 300 Twitter Followers. We upped our social media presence, added new features (like Twitter Live which is hugely popular) and put more work into the site's development. We now have just over 1,600 Twitter Followers, 600 of those followers came in the past 2 months alone. TellyStats is now known to be used by Reality TV lovers, punters, producers, contestants and bookies. At our peak, our Tweets reached over 700,000 impressions in a single month.
Our Sept 2018 hits were 4x higher than our Sept 2017 hits, our Oct 2018 hits were 4x higher than our Sept Oct hits, we received 2.5x the number of hits in Nov 2018 compared to the same period in 2017 and even though we're only halfway through the month, Dec 2018 is 3x higher than Dec 2017. Really positive figures and we're confident that next year will be even bigger. We've been so successful in fact that 2019 will have to feature some degree of scaling as the website/database has died a few times under load. We've been working to optimise various resources to try and eke out as much value out of our meagre infrastructure for as long as possible.
TellyStats has also proven itself a reliable source of insider information, providing the X Factor song list, running order and spoilers that no one else can provide. We've also recently posted I'm A Celebrity spoilers that no one has ever had before as well as the hugely-popular Strictly spoiler. We've watched markets shift on the posted information and we remain committed to maintaining our reputation as a reliable and unbiased source of accurate information for everyone.
2019 And Beyond
We're very near the point where we've provided all the useful information it's possible to get about Reality TV contestants and the focus now should be on presentation. Even so, there's still more to come. We're conscious that some social media stats (such as those for I'm A Celebrity or Big Brother) are fairly limited in usefulness besides a few select posts, as such, we're hoping to introduce Comments Analysis very soon, this will provide much-needed qualitative data to TellyStats. We're also looking to add iTunes Stats in time for Eurovision. In terms of front-end design, the website is still rough around the edges with a few design bugs and some features that are perpetually under construction! We have a huge to-do list written up which is a good year of development at least.
Beyond 2019 we're looking to branch out and incorporate Political monitoring to TellyStats, starting with the 2020 US Election. We have the infrastructure and code ready and don't think anyone out there can provide as much insight into individual runners from a social media perspective as we can.
For now at least, TellyStats doesn't advertise or ask for donations or subscriptions. We use our own stats to bet on the outcomes of Reality TV to fund the site, we've had a very profitable year indeed and hope that you've been equally successful also. The biggest rush comes from seeing people use the site and making money from the information it provides. We're still small but absolutely have our sights on surpassing the giants such as Wiwibloggs and TellyMix and feel we'll be up there in the next couple of years.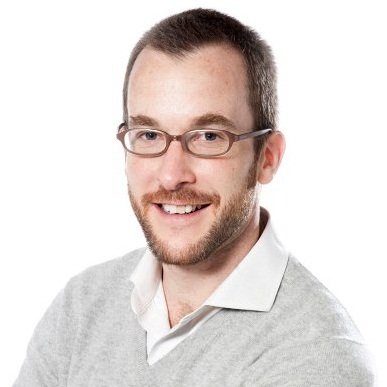 Daniel Gould
At the very end of the year, we received the sad news that Daniel Gould of Sofabet.com had passed away. Daniel's role as a pioneer in the Specials world can't be overstated - he was one of the few individuals who worked to understand the 'science' behind Reality TV, particularly with regards to the subtle, yet significant ways that audiences are subconsciously primed to feel a certain way about specific contestants. These ideas such as 'Red and Black' staging, the importance of the pimp slot, close-ups vs long shots, sunglasses/distracting costumes on contestants and much more are now common knowledge and largely originate from Daniel's insight.
Prior to creating TellyStats, I'd followed Sofabet's Specials coverage for many years, including the times he featured on the William Hill Specials Podcast. Daniel and I were in contact and I gave him the running order to the 2017 X Factor every week simply to try and repay him in a small way for the help his blog had given me. He offered to let me be a guest author for Sofabet. Daniel was a courteous fellow to me and from what I hear from others in the Specials community, just as decent to everyone else he knew. A huge loss at a tragically young age, my thoughts are with Daniel's friends and family at this difficult time.
And Finally...
Thank you for using TellyStats, have a fantastic Christmas and New Year - let's do it all over again in 2019!