Event: Eurovision 2022  Category: Eurovision  Published: Thu 12th May 2022 06:59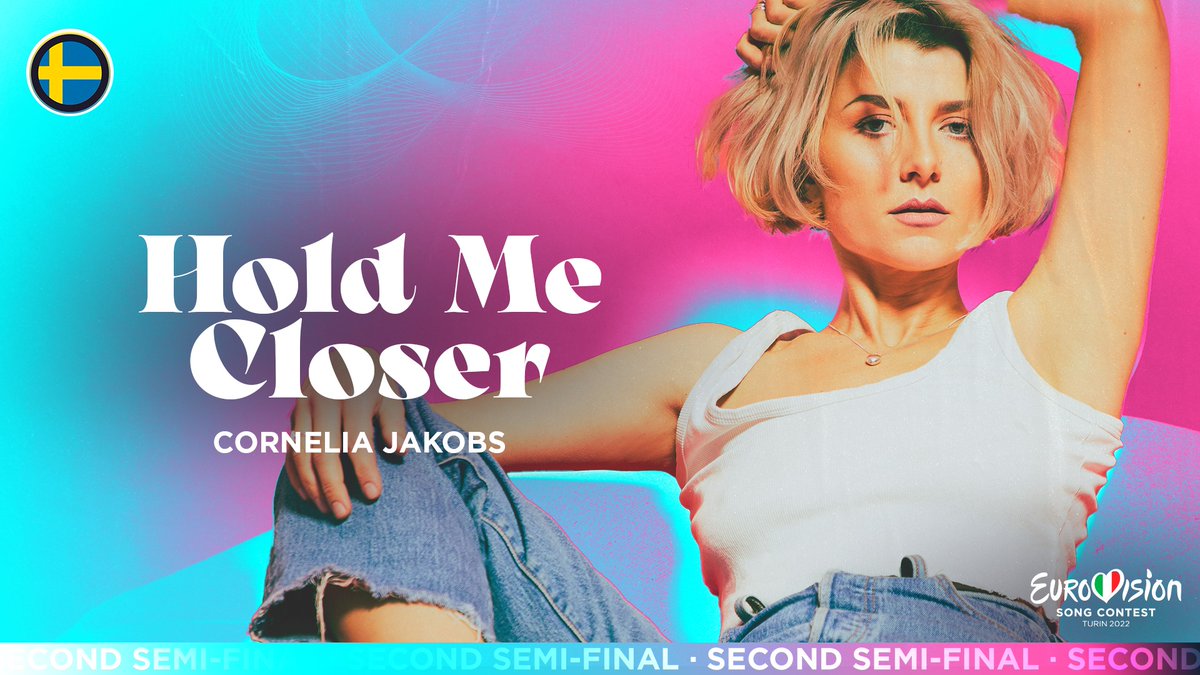 Predicting 9 of the 10 qualifiers of the first semi was a decent result, predicting the qualifiers of the second semi though is much harder. Aside from the obvious qualifiers, it doesn't feel like much separates the rest of the pack. Any advantageous feature of a song or its staging, no matter how small, could really make the difference between making it to the final or heading home.
In this article I'll be going through all 18 acts and giving my opinions on who I believe they will or will not qualify. I was lucky enough to be able to watch the rehearsals live and feel that a number of performances for this semi are incorrectly priced.
---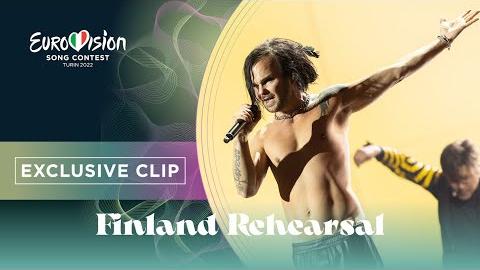 Finland
I'm going to be upfront, I love this song. The chorus and guitar riffs in particular remind me of glam rock bands from the 80s, it's probably the song I've listened to the most. The lyrics are a bit cringe emo and the lead singer's live vocals are weak and shaky, aside from that it's great. Despite the weaknesses, the song is fun and The Rasmus is a fairly well known band so they may be boosted by name recognition.

Prediction: Don't know how it got in my blood - Q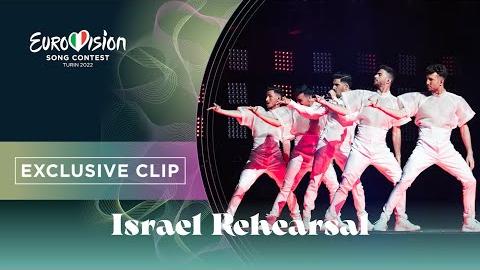 Israel
If camp Eurofanwank could be represented by a single human being, it would be Michael Ben David. "I.M" is the usual message of defiant fabulousness in the face of a judgemental world. To be fair, Michael takes a mediocre song and squeezes every drop of value out of it, it's a decent show. I have concerns about the running order slot, the overt campness in more conservative parts of Europe and finally, the quality of the song itself (though his vocals are good).

Prediction: You might not think it's bad, but it Israeli - NQ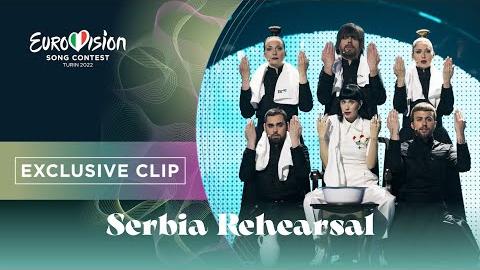 Serbia
Another song I don't particularly 'get'. Every other person says this is a work of genius despite nobody quite fully understanding what the song is even about. In Corpore Sano is fairly monotone so I don't know why it should get particular jury favour so it should be relying on the meme factor to get it through. Honestly, I feel this is another shock 'Albania' NQ, but I'll go with the masses and say that the innate weirdness of this gets it through to the final.

Prediction: What is the secret to Konstrakta's healthy stats, no idea - Q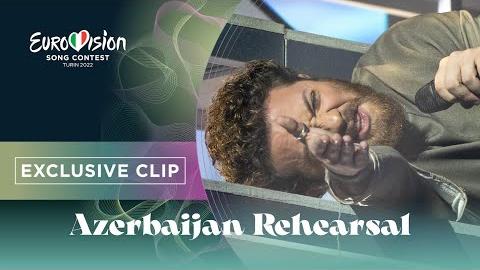 Azerbaijan
Nadir's song "Fade To Black" strikes me as a track masquerading as quality and delivering very little. I find the song itself featureless and forgettable. I also feel the tone clashes with Sheldon Riley of Australia who is at least a little more memorable. Azerbaijan are further hampered by having the wackiness of Georgia directly after them. Azerbaijan will be leaning heavily on juries to pull them through - and in fairness, the qualifiers of the first semi were jury-centric so it stands a chance.

Prediction: I'm nuuumb to this - Q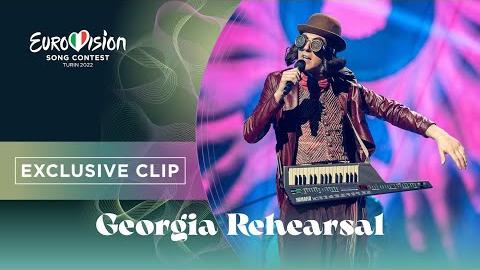 Georgia
"Oh my god, they're so wacky! Look at those goggles! Wait, is that a diorama box on his chest? This is insane!" is pretty much what Georgia is hoping will distract viewers from repetitive lyrics over a repetitive riff. Not to mention there is barely any singing until 1 minute and 15 seconds into the song. How can juries reward this? Wackiness is all well and good, but even Latvia and Moldova had a song in there somewhere.

Prediction: Lock them out - NQ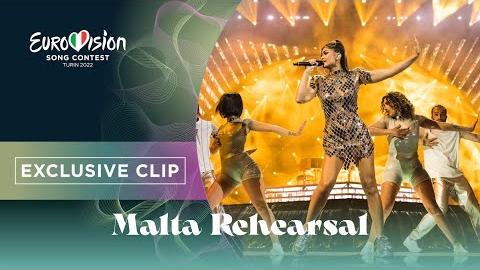 Malta
I watched the rehearsals and honestly, Malta instantly caught my attention for the right reasons. It feels like so many songs in Eurovision are so centered around proving some kind of point, that they forget to be pleasant to listen to and entertaining to watch - after a while of this I just want a bit of simple joy, and that's what Malta brings. It's very High School Musical but I'm not sure that matters. Emma uses the stage well and is grinning from ear to ear throughout. Uplifting gospel vocals, gold lighting, this would never be eliminated in an X Factor live show. At 2.16 to qualify, I reckon it's worth sticking a few quid down.

Prediction: This isn't Out Of Sight - Q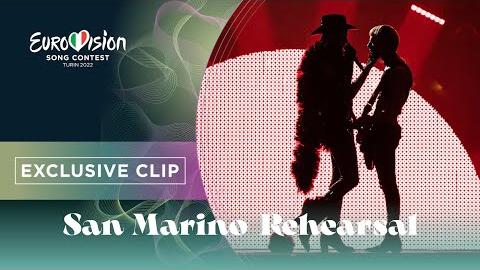 San Marino
Talk about throwing the kitchen sink at your staging...which is lucky because the song itself is pretty poor, the "All I need is love" parts are weak and repetitive. Finland do much better in the rock n' roll stakes. If Achille Lauro didn't finish this song riding a mechanical bull wearing a cowboy hat, I don't see how this would qualify on the song's limited merits. Given the weakness of the semi though, I guess viewers will at least remember this over a few others.

Prediction: Bull - Q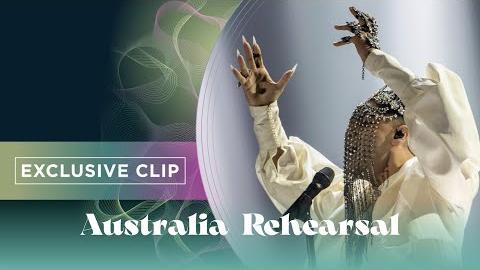 Australia
A heartfelt, atmospheric and likely autobiographical song with a slight Lin-Manuel Miranda lyric structure at the beginning. Sheldon can certainly hold a tune. The song lacks a consistent structure but it's still able to keep you engaged for the full 3 minutes. I'm a little concerned about the diamond veil which may create an emotional disconnect with viewers but the juries should reward the vocals to make up for any shortfall.

Prediction: Hopefully Not The Same result as last year - Q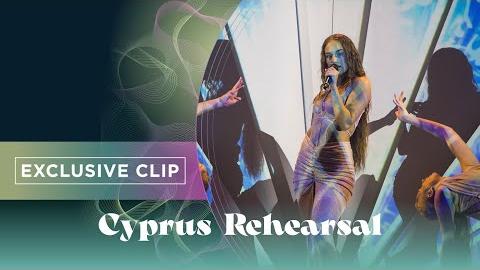 Cyprus
Watching Cyprus' rehearsal, I really feel that they got everything wrong. The song for starters really doesn't stand out in any way, it couldn't be more generic if it tried. It's pleasant I suppose but there's just nothing about it. Furthermore, Cyprus's staging is static, Andromache doesn't move at all from her spot in a song that could do with livening up a bit. I don't see juries paying much attention to this, and in a semi with a quite a few unusual acts, televoters may not be too fussed either.

Prediction: Needs to be Ela-vated more - NQ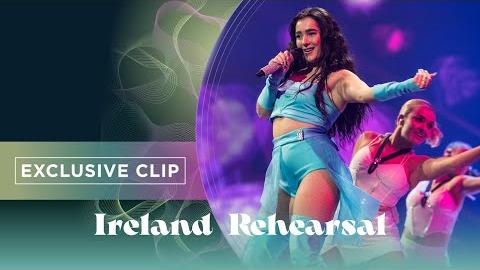 Ireland
"That's Rich" feels like an anthem appealing to rebellious 13 year old girls. The usual "I don't need you to validate me" message we've heard many times in Eurovision. Admittedly I can't lie and say it's not a fun 3 minutes, I'd sooner listen to this than a few of the songs that might be considered 'quality' in this semi. Again I see juries giving only a sprinkle of points, televoters likely to be more generous.

Prediction: Qualifies? That's rich! - NQ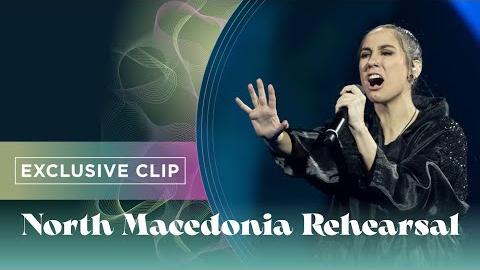 North Macedonia
No. Just No. This song is driftwood to the nth degree. Andrea has shown shaky vocals in many performances I've seen. The staging for the most part is dark, made worse by Andrea's dark outfit. She looks very alone on stage without any props or dancers. "Circles" never really goes anywhere, the way the song progresses isn't particularly satisfying. The 'To Qualify' odds have her in last place, that definitely seems achievable.

Prediction: I've made up my mind already - NQ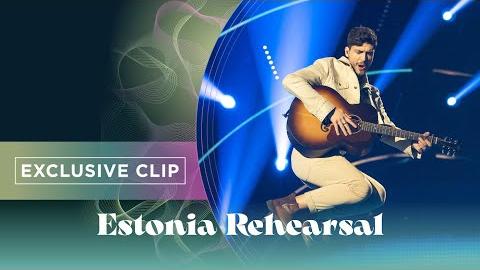 Estonia
Estonia brings us a country song with some serious Avicii "Hey Brother" vibes. The good news is, that's a decent song too. Estonia is lucky enough to be in a running order slot surrounded by two mediocre songs. The "Hey sing your heart out boy" section and "why? why? why?" refrain both work well, however, the "I Hope" repeated chorus is most certainly the weakest part of this song. It doesn't matter, easy qualifier.

Prediction: Hope and glory - Q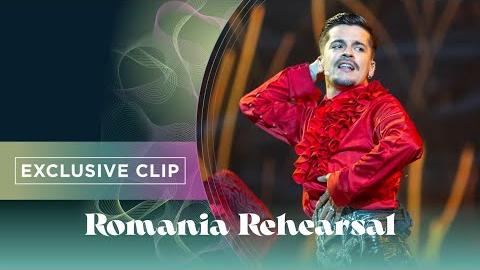 Romania
Like many songs in this semi, Romania's 2022 offering is another I seriously struggle to recall not long after it finishes. It feels like the thing you'd hear on the beachside bar TV in Lanzarote in 1994, very outdated. WRS is also fishing from the same gay pond as Michael Ben David, but doesn't do it quite so well. I also noted a few shaky vocals, which doesn't help a song that is already unlikely to catch the eyes of the juries.

Prediction: Llamame un taxi - NQ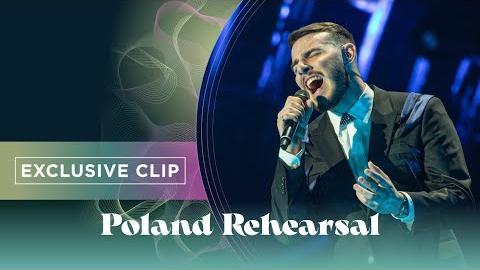 Poland
While this track is certainly on the upper end of the quality list, and Ochman sings is very well, I've never rated "River" as highly as the market. It starts off very beautifully with the piano but it loses the heart and feels a bit generic the moment the beat kicks in. Juries and televoters will rightly reward Ochman's voice, could have done without the various on-screen graphics though, really takes you out of the song!

Prediction: Good, but don't let River carry you away - Q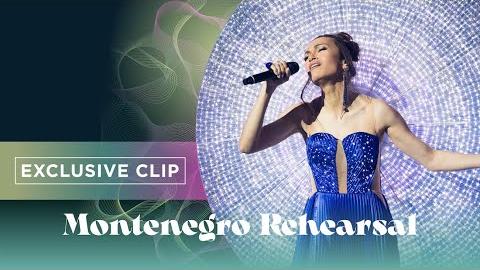 Montenegro
Another woman singing an unmemorable song in the dark? At least Vladana is wearing something memorable albeit memorable for the wrong reasons. "Breathe", like many other tracks in this semi, goes nowhere and you get the feeling she's just there to do a job, sing her whatever-song and get off stage. Doesn't help for televoters that aside from a change of costume, Vladana and North Macedonia's Andrea look pretty similar in the dark lighting.

Prediction: Norfolk council want their christmas lights back - NQ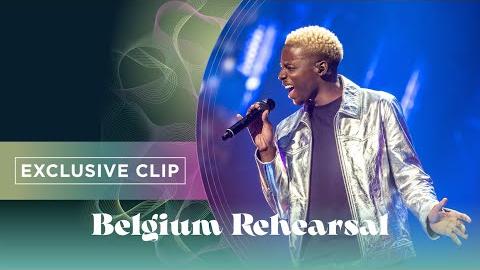 Belgium
Yep, you guessed it, another generic, unmemorable song - I don't feel the hook in the chorus is particularly catchy. The studio version better than the live version we've seen. When compiling my list of qualifiers, I was basically trying to decide whether I thought San Marino or Belgium would get the last available slot. Belgium is likely to do well with juries, but there are a few decent jury songs in this semi. Doing surprisingly well on our Spotify stats though...

Prediction: Wish I could miss this - NQ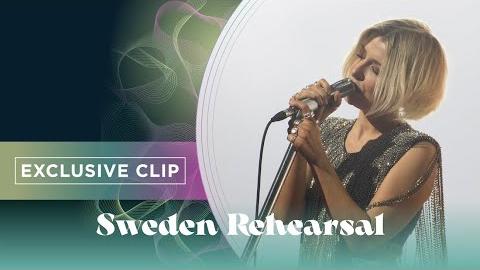 Sweden
One of the few songs I've downloaded this year and the only song in this semi worth any serious attention in the outright, Cornelia makes up part of the army battling to topple monolithic Ukraine from its seemingly insurmountable position of dominance. Whether "Hold Me Closer" wins this semi is another matter though, Poland may challenge on the jury side, but this feels more accessible to televoters in my opinion and it's televote-friendly songs that I feel are lacking more in this semi.

Prediction: Nothing to regret - Q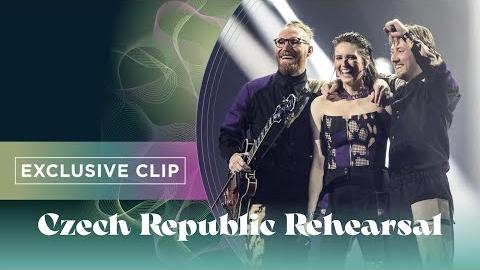 Czech Republic
We Are Domi seems relaxed and confident on stage and "Lights Off" is catchy enough. Staging-wise it's visually arresting, it seems like they've utilised every light in the arena during the chorus, it looks good. Vocally it's not an easy song to sing and the "Where are you now?" section is a tough note to hold. Performing in the pimp slot gives the Czech Republic an additional advantage and they should qualify comfortably.

Prediction: Czeching in on the final - Q
---
I have very little confidence in my predictions today, so many songs are borderline. Anyway, the full list of my qualifiers are: Finland, Serbia, Azerbaijan, Malta, San Marino, Australia, Estonia, Poland, Sweden, Czech Republic. Good luck with your bets!