Event: Eurovision 2022  Category: Eurovision  Published: Tue 10th May 2022 07:10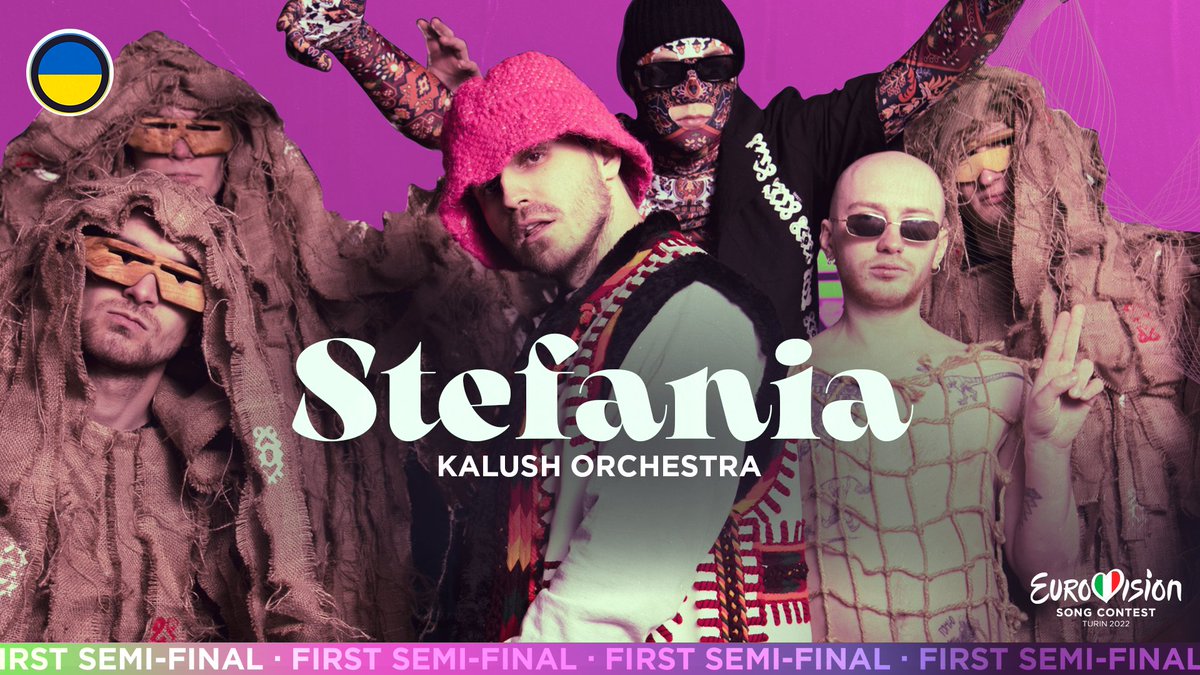 So here we are, the business-end of a very long process. The semi-final 'To Qualify' markets are often the appetiser of the profits yet to come. You can play it safe and bet on the certain-qualifiers, or put wisdom and taste to the test by backing and laying the countries teetering around what you believe to be the 8th-12th place positions.
In this article I'll be going through all 17 acts and giving my opinions on why I believe they will or will not qualify. In any semi there are always songs that nobody doubts will proceed to the finals, but the task becomes a little more tricky this year in particular with so many mediocre songs.
---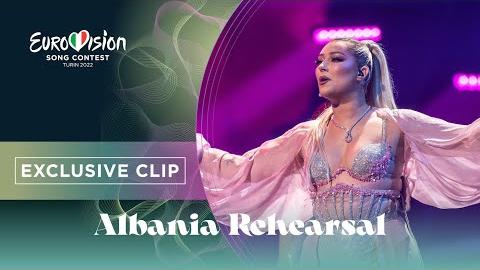 Albania
Shall I start with a controversial one? Albania open the show with what I feel is song featuring a bunch of different ideas, none of which fulfill what they aim to deliver. The chief ingredients appear to be screaming, aggressively chanted words and the odd ethno-dance-break thrown in just because. I can't quite work out the structure of this song. While Wiwibloggs had originally hyped up Ronela as the 'SLAY QUEEN' champion, she was knocked off her perch by Spain's Chanel and continues to rank second behind her in those stakes. Even so, she has a lot of fans in the Euro-commentary world, however I don't see why the juries would particularly reward this, or why it should get a particularly high televote above others competing in this semi.

Albania currently trades at 1.46 to qualify, the 1st slot running order isn't a huge deal but not what any act wants either.

Prediction: No Sekret this song is mediocre - NQ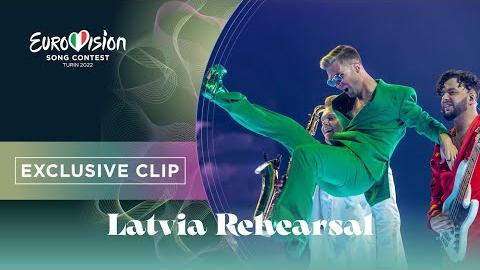 Latvia
Extolling the virtues of eating greens and being environmentally conscious, Latvia's Eat Your Salad plays like a song you'd find in some cheesy educational programme aimed at children, as opposed to the biggest music platform in the world. The boys know how to put on a show and it is a fun performance, but I feel they lose their USP later in the semi by Moldova whose song is more catchy and more wacky. While they may get a decent televote, I don't see a reason for juries to go for this.

Prediction: You may well eat your greens on this one - NQ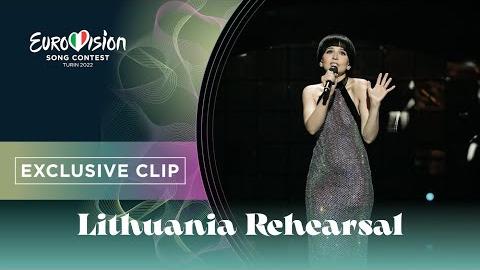 Lithuania
Sporting the finest example of a bowl-cut I've seen in a while, Monika Liu sings a classy, 70's inspired track. It's the first song of the semi I actually enjoy listening to - however I am bearish on its chances. It's one of the songs that, in my mind, is competing with Iceland and Switzerland for the last 3 available spaces to qualify. If I had to guess, I'd say this comes 11th, but really, there isn't much at all between the three.

Prediction: Trying not to get sentimental, but - NQ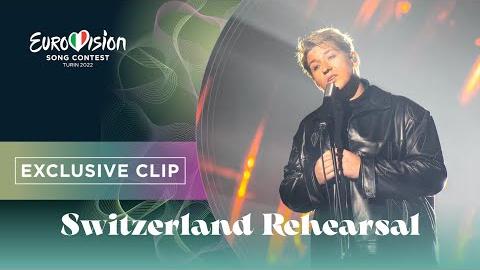 Switzerland
With a scratchy Louis Armstrong style, Marius Bear sings "Boys Do Cry". An inoffensive song that flows easily through your mind, the kind of thing you'd hear live in the background of a classy, dimly lit bar somewhere. This song isn't doing well on either the app stats, rehearsal stats or Spotify stats so will almost certainly be an incorrect prediction, but I feel that this list needs a solo male somewhere and are we really going to have 5 non-qualifiers at the start of the show? The truth is I feel that of Lithuania, Iceland and Switzerland, Switzerland's song is the hardest one to sing and for that reason, I'm wondering if the juries will give him just the boost he needs to qualify.

Prediction: Bear with this song - Q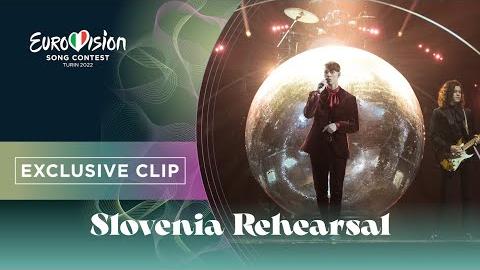 Slovenia
Honestly this a bit embarrassing. It's basically a 6th form group that accidentally found themselves on the Eurovision stage. The vocals haven't been great in any performance and you get the impression they're just going through the motions, waiting for it to be over so they can leave. Many people rightly have Slovenia as a last place finisher, and at a massive 8.2 to qualify, it stands a fantastic chance of achieving that feat.

Prediction: Disko's right back to Slovenia - NQ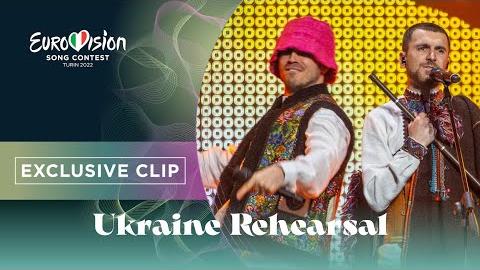 Ukraine
Needs no introduction, the current Outright market leader and highly likely to win the televote in the semi. I believe even without the war this song would qualify and it's one of the few songs I've downloaded this year. The flute-solo reminds me of Sunstroke Project's "Runaway" or "Hey Mamma" with the sax solo repeating in those. Eurovision audiences seem to enjoy that kind of thing. Given we don't know how juries will respond to this track in the current political climate, I'm not touching the Semi Final 1 Winner market but if we were to ignore current events, there's fantastic value to be had for those brave enough to oppose this.

Prediction: Slava Ukraini on Tuesday night - Q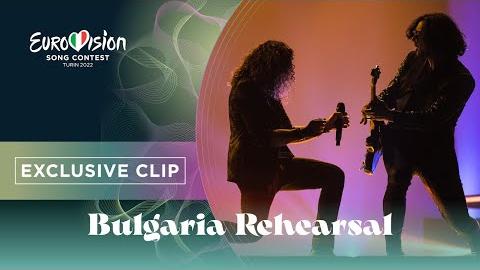 Bulgaria
The first song off the mark in this year's Eurovision, soon to be one of the first songs out of the competition. Aging rockers doing what aging rockers like to do. To be fair to the guys, their live performances in the rehearsals have actually elevated the song slightly, but overall it's quite tame for rock n' roll with no major guitar riffs or indeed any of the ingredients that create popular rock songs. It also happens to be sandwiched between what I consider the two major players in this semi.

Prediction: Insert obvious joke about not being in the safety zone - NQ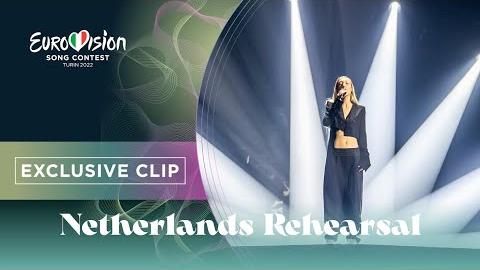 Netherlands
Not a particularly easy song to sing but you could listen to this live and think you were listening to the studio version. Sung entirely in Dutch, the message is immediately obvious. While I seriously doubt this song wins Eurovision, it has the makings of a respectable Top 10 finish in my view, especially with a favourable running order slot. Juries should reward this and there is evidence to suggest that televoters quite like it too.

Prediction: Netherlands themselves a spot in the final, geddit?? - Q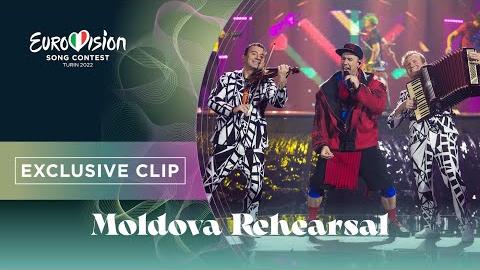 Moldova
Honestly, prior to the rehearsals, I had Zdob si Zdub & Advahov Brothers "Trenuletul" a firm no qualifier. It's mainly been from watching the crowd reaction in the jury rehearsals that I've changed my mind. Obviously cheers do not necessarily mean votes, but it's at least some sort of indicator. As mentioned earlier, I think Moldova do steal Latvia's wacky thunder, couple that with a big cheer and a later slot and they may just sneak their way into the final.

Prediction: Stays? Or leaves on the line? - Q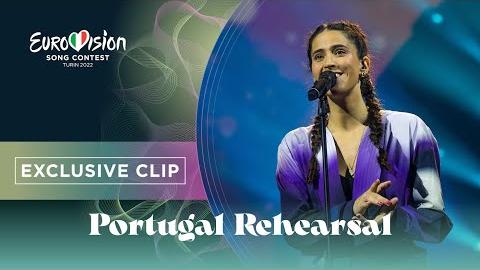 Portugal
Simple, understated, gorgeous. MARO and her fellow vocalists deliver a no frills track that, despite the slowness, should capture the attention of viewers. There is a small hiccup though, in that for the first time in all the performances I've seen, the group did mess up their vocals during the Jury Show, the worst possible moment. Portugal's odds drifted on the back of that but I'm still fairly confident we'll be hearing this in the final.

Prediction: Nothing more that I can say - Q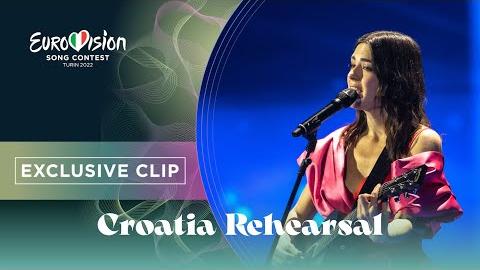 Croatia
The word that comes to mind listening to Mia Dimsic's "Guilty Pleasure" is 'pedestrian'. Perfectly pleasant but pedestrian. This is a song you might hear being largely ignored on a live music night in a semi-deserted pub. The staging doesn't make up the shortfall and isn't particularly engaging. I don't see audiences or jurors leaping at the chance to vote for this. You'll almost certainly forget about it before all the acts of the night have finished performing.

Prediction: In this real life there's no way - NQ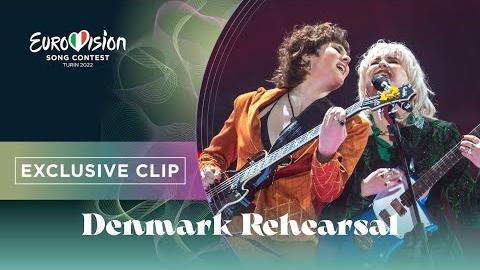 Denmark
Aging rockers doing what aging rockers do again. The first minute does a great job of losing the audience by having the lead singer play a slow version of the rest of the track on the piano. Unfortunately, swapping a fairly boring song on the piano for a fairly boring song on electric guitars isn't a winning move in my book. Denmark feature near the bottom of pretty much every measure we have, even with the fairly low-standard competition this year, it's unlikely they'll qualify.

Prediction: Are their suitcases reddi? - NQ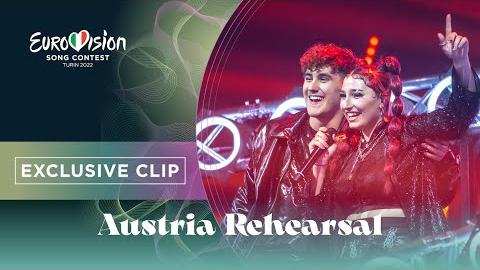 Austria
The only electronic dance track in this semi, it's been hugely popular around Europe with some excellent stats coming from outside Austria itself. Pia's vocals are the major concern and they drifted from odds-on, out to 2.25 and then back to odds-on over the course of the rehearsals. The studio version of the song is a lot of fun, but juries will surely be punishing those vocals - this DJ/singer duo are relying almost entirely on the televote to get them over the line.

Prediction: You say goodbye and I say Halo - Q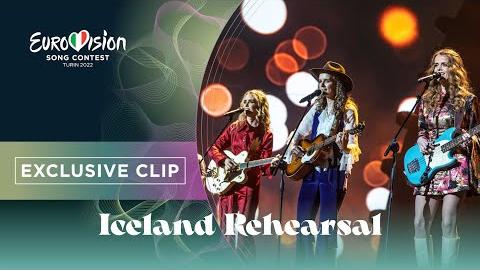 Iceland
If audiences can focus on this song past the first minute, they'll see and hear more than just another trio singing a twee song on guitars but a very authentic track that slowly builds into a very beautiful song. The question in my mind is if it makes enough waves, if it has enough oomph to get it over the line. Much as I enjoy this song, I have serious doubts whether or not they make it over the line, though their stats are within range of qualification so it's still a possibility.

Prediction: Maybe play Ja Ja Ding Dong instead? - Q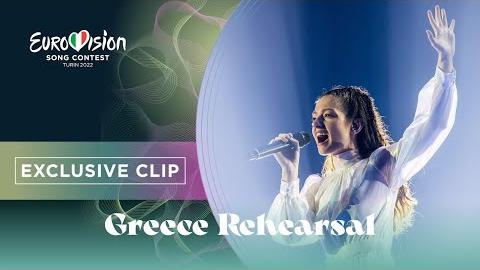 Greece
I'm not nearly as enthusiastic about this song as others appear to be after rehearsals. I find the long notes become irritating and the song generally rather repetitive. Nevertheless, the Eurovision community have collectively decided this is a work of pure genius - its stats have risen higher than the vast majority of other songs in the semis. This was always a qualifier anyway, but I shan't go against the wisdom of the crowds on this one.

Prediction: Go Greece lightning - Q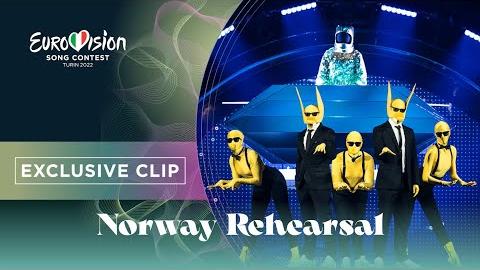 Norway
You only need to look at a photograph of Norway's act this year to guess they'll be qualifying. Subwoolfer's "Give That Wolf A Banana" is energetic and fun to watch with a funky dance routine. Obviously the lyrics and premise are supposed to be meme-worthy, but I'm not sure it achieved the mark there. Either way, with the distinct look and sound, it does re-inject a bit of life into proceedings after two fairly slow songs in succession.

Prediction: Norway this doesn't qualify - Q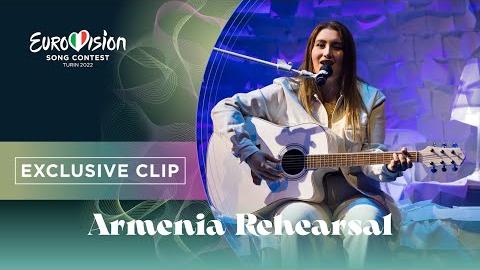 Armenia
Breaking her way out of Toilet Paper Land while singing "Snap" makes for an interesting visual spectacle that assists in recovering the shortfall created by a rather boring song. It feels rather paint-by-numbers with nothing particularly new or different to offer, which is saying something for such a poor group of songs in this semi. A favourable running order slot though means that most observers see this qualifying perhaps around 7th or 8th place.

Prediction: 1-2, you'll go through - Q
---
So there you have it, my qualifiers are: Switzerland, Ukraine, Netherlands, Moldova, Portugal, Austria, Iceland, Greece, Norway and Armenia. I've taken quite a few risks here with this one and to be honest, have ignored or outright defied the stats we're getting in to make these calls, so am not expecting anything close to a perfect 10. Should be a fun semi!