Event: Love Island 2022  Category: Love Island  Published: Mon 27th Jun 2022 17:45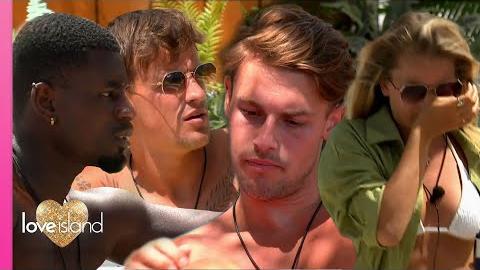 The undisputed king of Love Island analysis and betting, Tom, has very kindly volunteered to share his invaluable wisdom on all things Love Island with TellyStats.com visitors.
Follow him at @tomstvtips.
With Casa Amor reported to start on 4th July it's a good opportunity to take a look at the islander's TellyStats data.
On the outright market, hopefully those following the Twitter sentiment stats took the hints to lay Luca, Tasha and Andrew as sentiment nosed dived. Luca could still turn things around but the damage to Tasha and Andrew looks terminal.
For the Paige backers there was a very small window of opportunity at reasonable prices. The market currently rates Paige's chances of winning at 45%, which seems a little short considering Jacques character weaknesses. That said Paige's sentiment, particularly with females has remained strong even when the narrative in weeks 1 & 2 revolved around Gemma, and Paige seems to be on a journey of her own with Jaques and Jay.

The early attention for Gemma and the fact everyone knew her last name flattered Gemma's early Instagram follower stats where she gained a huge 70k+ followers in a single day. In the last week however, Gemma's Instagram follower lead over Paige has just started to reduce with Paige making ground. If this continues and Paige and Jacques navigate Casa safely we could be crowning another Welsh winner.

Second fav Gemma is not out of the running. She has turned around public opinion with a number of mature comments and has taken the role of agony aunt for some of the older islanders. She also isn't afraid to call out questionable behaviour from her islanders. Gemma's sentiment chart shows the slow and steady improvement in public opinion.

Lets compare this to Tasha who was one of the pre-show favourites. Tasha had a slow and steady decline before a huge drop when Charlie entered the Villa. I think this is unrecoverable and although Tasha will make it to Casa and very likely create some drama it will be at the expense of Andrew and her long term chances of winning.

Dami and Indiyah have had an interesting journey. As an early layer of them both I have a large liability on the couple and unfortunately for me I think their odds are likely to shorten further as their relationship grows.
Twitter loves the couple but if you are of the opinion that Twitter is a bubble then Dami and Indiyah shortening should create very welcomed value elsewhere. If you believe the hype then this may be your last chance to back the pair at 3/1 or greater.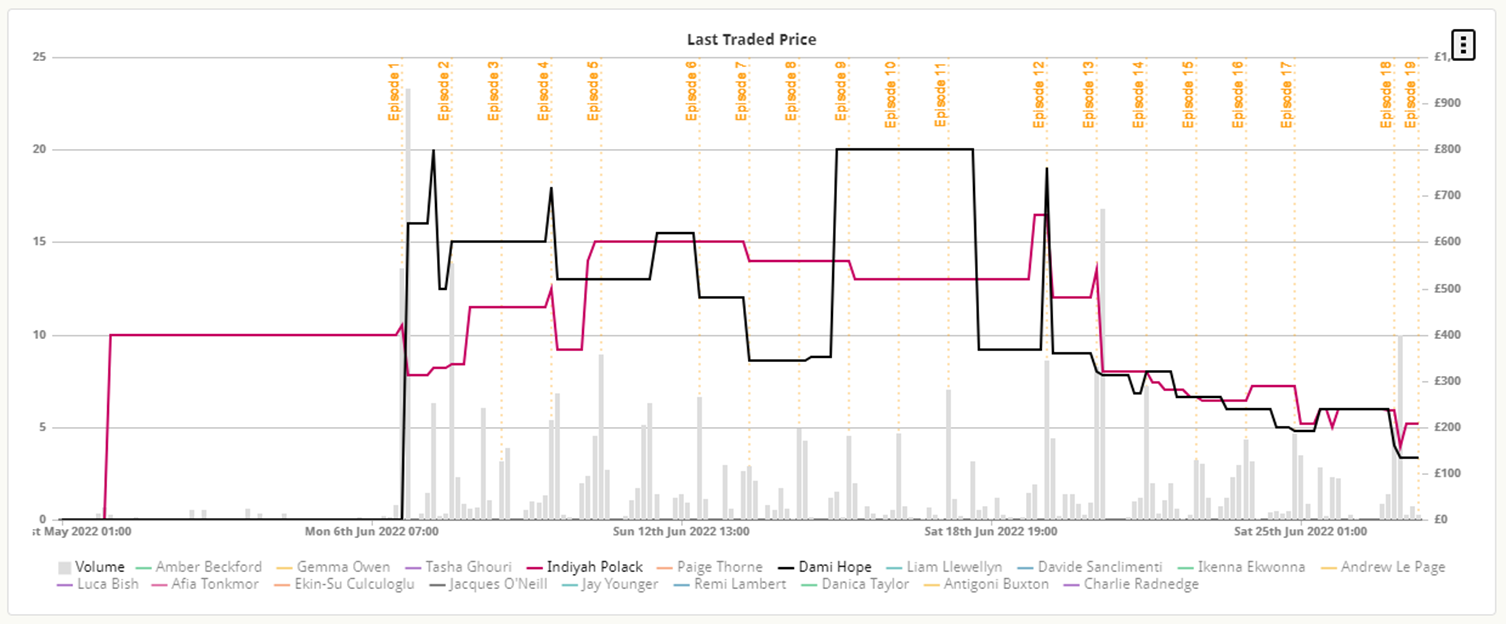 On the elimination markets congratulations to those who backed Afia 23/10, Amber 16/5 and Ikenna 2/1 who were all winners while my 9/1 punt on Andrew was a loser after Remi was left uncoupled.
Hopefully as the series progresses we will get a few more side markets including top 3, top 4 forecasts and tricasts.
Best of luck
Tom - @tomstvtips